What is the Free Tour system?
The system "free walking tours" was born and developed in Berlin, Germany in 2004. The changes and the evolution in the tourism sector of the moment motivated a new approach of the classical and traditional guided visits.
The "Free Tour" model is born with the mission and objective of bringing the culture, customs and curiosities of a city to all the public that wishes to access a cultural content about the civilizations and monumentality of a locality.
Why choose a Free Tour??
Our guided tours are adapted to the four characteristics of the free walking tours system.
The customer values the price of the service
Is it really possible to make a free visit in the city of Seville? In our team we like to define the concept "Free Tour" as Free Visit or Free Tour, in this type of service, you choose the price. At the end of the visit, value the effort and time your guide has dedicated with a tip..
Panoramic exterior visits.
The Free Tour model makes exterior visits to the main attractions and monuments of the city. Your guide will accompany you through the Cathedral, Real Alcazar, Torre del Oro or Plaza de España ... You will discover the legends and folk tales of the town, curiosities, jokes ...
The entire visit will be done walking.
The content of the visit will be done on foot, in this way visitors have enough time to enjoy the sights, history and major monuments of the city, take photographs and truly feel the city as we Sevillians do.


Dedicated guide.
The concept of a visit based on tips is the guarantee of our company, your guide will devote all your interest and enthusiasm to your entertainment, fun and satisfaction. So the result of our work is that you have an unforgettable experience in our city.
Experience.
Since 2013, Sevilla Free Tours is the leading company of guided tours in the city, more than 40,000 customers have enjoyed our routes, the vast majority of them repeat in our different guided tours of the city. This has led us to become a leading company in the city and the popularity of our work has led to excellence in Seville.
Would you like to know our visits in Seville?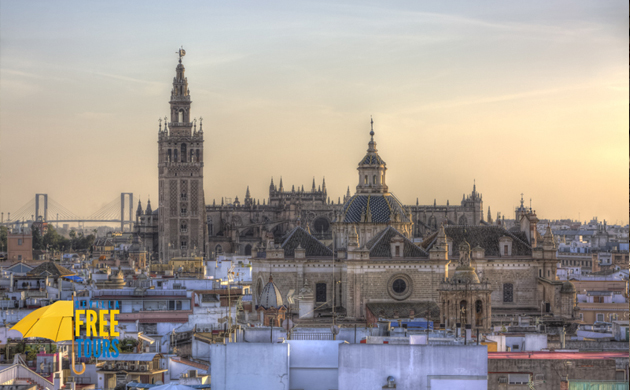 Discover with a local guide the most charming places of the Historical Center of Seville and learn the legends o...
See more
Discover with a local guide the most charming places of the Historical Center of Seville and learn the legends of its main characters. We will visit the city hall. Right after, we will arrive to the Triumph Square, where are gathered the three buildings declared as World Heritage Sites by UNESCO: the Cathedral with the Giralda Tower, the Royal Alcazar and the General Archive of the Indies. We will also discover the Silver Tower, one of the best secrets of the city. Then, on the river bank, the Golden Tower. The tour will finish with the visit of the Royal Tobacco Factory. The hotel Alfonso XIII and the majestic Plaza de España.
See less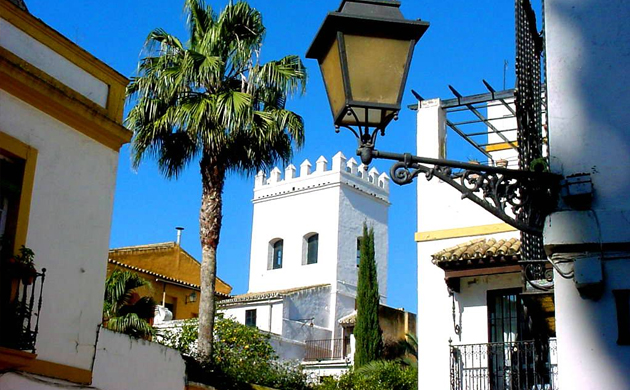 Lose yourself in the picturesque neighborhood of Santa Cruz and feel thrilled by the enigmatics legend...
See more
Lose yourself in the picturesque neighborhood of Santa Cruz and feel thrilled by the enigmatics legends and mysteries hidden in its narrow streets. The tour starts with a brief introduction about when and why was the Jewish religion among the streets of Seville. During the tour we will learn the theories that explain the naming of Life Street and Death Street. We will also discover the legend of Susana Ben Suzón, a story of love and betrayal. We will continue walking by the Water Street. You will feel astonished with the mysterious tale of the Devil´s Grille. The Santa Cruz Square hides one of the best secrets of the city. And finally, we will finish with the Crosses Street and the view of a wonderful Sevillian Patio.

See less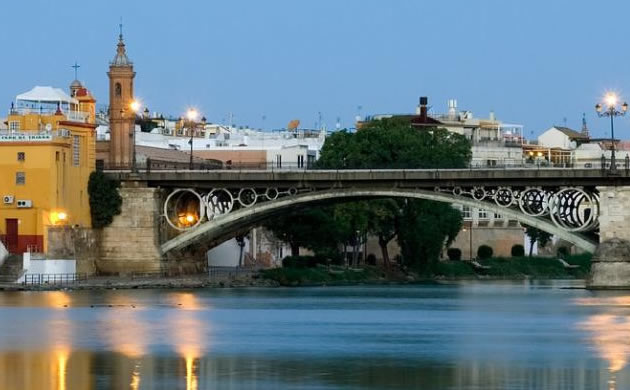 Facebook Conection

Twitter Feeds